Dallas Luxury Realty's New Neighbor Includes Whole Foods Uptown Apartments, Townhomes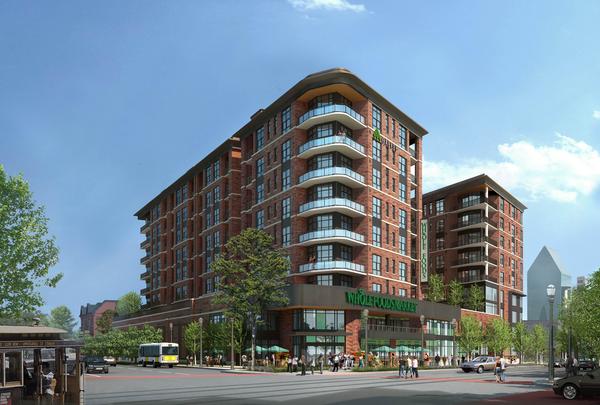 Dallas Luxury Realty just opened a new office at 2736 Routh Street - footsteps away from the upcoming Whole Foods market and living community.
The mixed-use development from Gables Residential is at the intersection of McKinney Avenue and Routh Street in the Uptown district with plans calling for a retail-residential complex to be anchored by Whole Foods Market.
The residential side features 222 apartment homes in a 8-story high-rise and 17 townhomes in adjacent 3-story brownstones. Gables plan to add multiple green spaces, historic markers, as well as other enhancements to the surrounding neighborhood.
The concrete high-rise will feature high-end finishes and amenities, along with garage parking incorporating separate garages for Whole Foods Market and residents. The townhomes will have internal garages and will showcase Queen Anne Victorian-style architecture to complement the rest of the buildings in the State-Thomas Historic District.
Whole Foods Market will occupy 39,500 square feet on the main floor of the building.
Sitting on approximately three acres, the complex is located on McKinney Avenue, one block from The Crescent and two blocks from the Ritz-Carlton, within close proximity to fine dining and shopping destinations. In addition, the community is a quarter mile from Downtown Dallas, Klyde Warren Park and the Arts District.
The project is slated to be complete in early 2015.
Leave a Comment